Join us as we scale-up
From tech to customer support, at cinch, there are so many opportunities for you to grow a career. We are made up of teams and tribes, but we work as one, with one goal in mind; to digitise the car owning experience. See where you could fit in…
Browse jobs in our business areas
Product is a major part of what cinch produces. Their team is highly agile and provides cinch continuous improvement methods to their product journey. They design and manage the roadmap, outlining build objectives 3/6/12 months in advance and planning their squad's schedule to achieve these plans.
Register your interest in any of our teams by emailing jobs@cinch.co.uk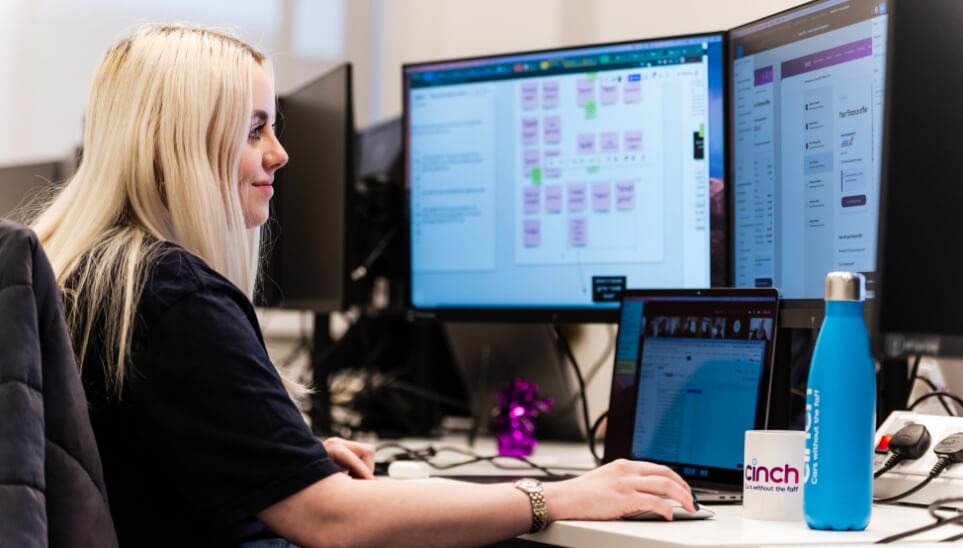 Opportunities at cinch
As you can see, the opportunities at cinch are endless. Roles at cinch are less about ticking boxes and more about embracing a culture of being challenged, answering questions and finding new ways to continuously hone our customer focus. If you're looking for a place to stretch your wings, bring new ideas to the table and create something exciting you can do that here – whether that's in tech, finance or marketing. Find your perfect opportunity here.
How do we inspire our tech community?
Autonomy

Be a part of the vision, not just part of the process.

Mastery

Power your career through fast feedback loops and validated learning.

Purpose

Every day, get better at what you do. It's what we all want, right?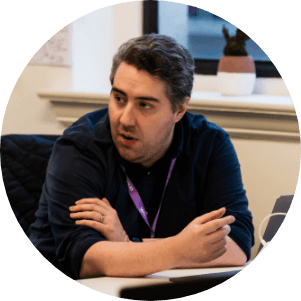 "I love the fact that we're a serverless-first company, having spent a long part of my career being slowed down by having to manage infrastructure, to now work somewhere where we can very quickly get things in front of customers using TypeScript and the best of AWS's serverless compute offerings is great."
Andy Norton
Head of Engineering Practice